Expansion of Ultra Low Emission Zone in London
From 29th August 202

3 the ULEZ zone will be expanding and drivers coming for medicals need to be aware that they may need to pay a charge.


40 Royal Avenue, Worcester Park is not in the expanded ULEZ zone but it is very close and approaching it from the north or north east will likely be crossing the ULEZ zone.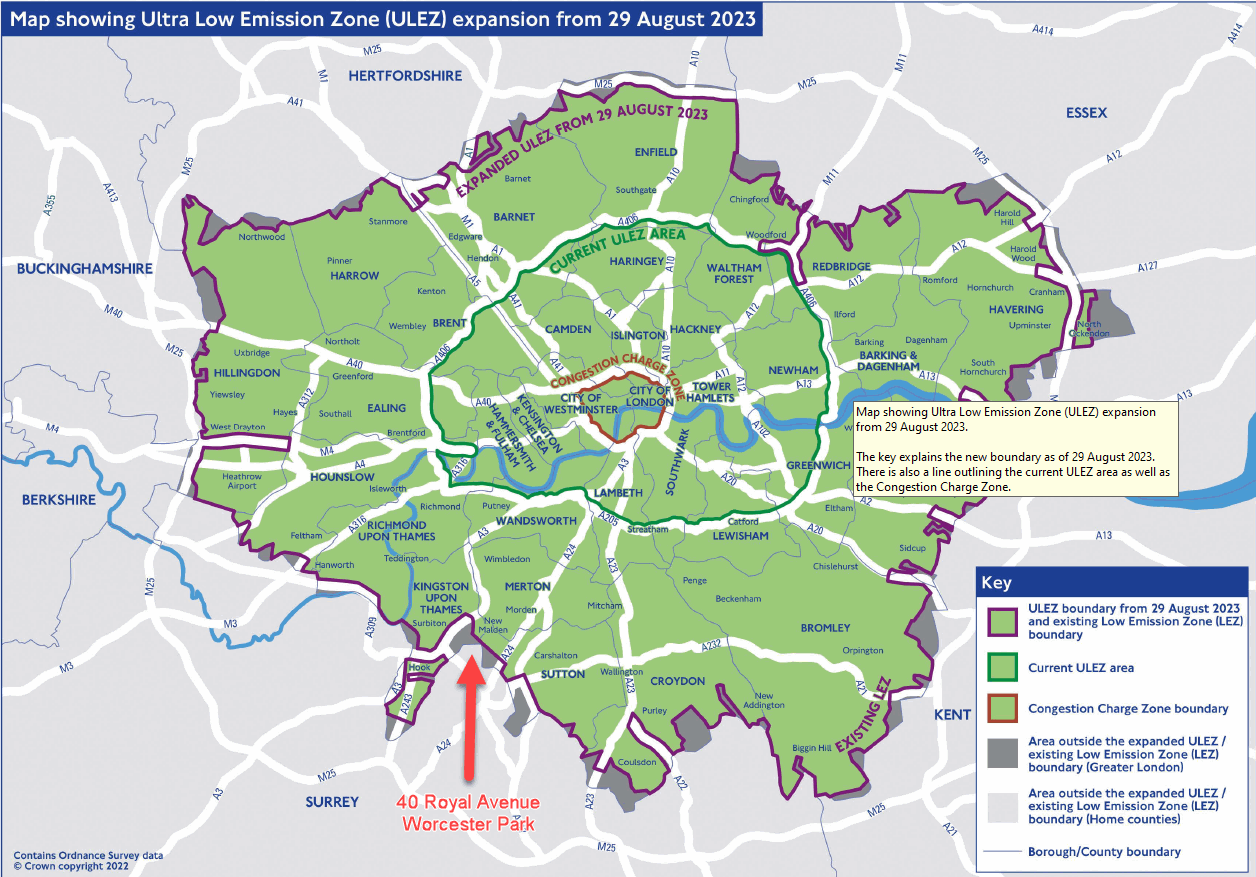 Certain vehicles that do not meet these emission standards will need to pay a fee.
You can check to see if your vehicle is compliant at Check your vehicle (tfl.gov.uk)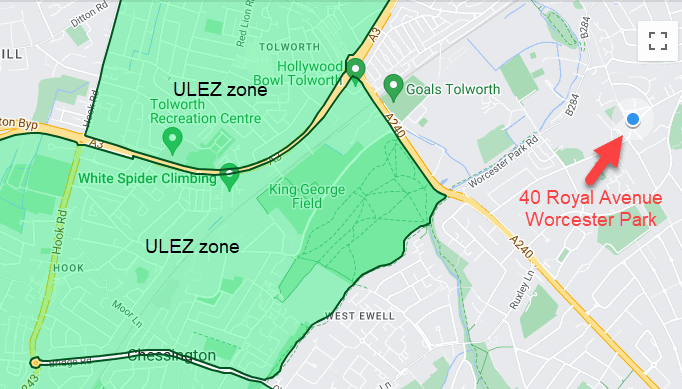 If travelling from the southwest along the A3 road and leaving at the Tolworth roundabout to travel east on the A240 no charge is made as this channel between the north and south ULEZ zone is exempt.
Travelling west along the A240 from Epsom is not in the ULEZ zone.
Approaching Worcester Park from the north or northwest via Cheam is in the ULEZ zone.
Updated 17th June 2023